Electricity will be more expensive in the future, not only for UK citizens.
Renewable and nuclear power companies will dom big windfall earningsafter the british government announced their planst o raise the new carbon tax.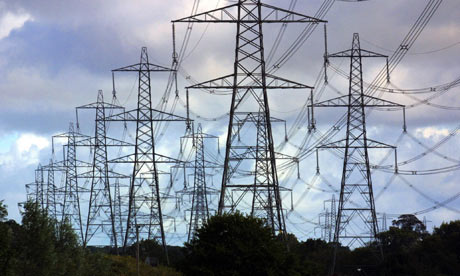 The tax level is higher than most oft he experts would have expected. Critics say that "the tax was geared more at raising revenue for the Treasury than achieving its stated aim of incentivising companies to build low-carbon forms."
The energy tycoons will still benefit as tax on coal and gas emissions is passed to the poor consumers
Coal and gas plants allow to pass on the cost to the user as higher bills. Existing nuclear reactors and will pay nearly nothing, but they will still benefit from biger electricity prices that the consumers pay.
The electricity costs in UK will most probably rise by 12% by 2016, putting up to 110,000 more households in struggeling position– means a household that is spending more than 10% of its monthly income on power bills. Head of UK and EU policy Ben Caldecott said that although the carbon floor price would benefit investors in low-carbon generation, it did not give certainty because the level could be changed in future budgets. To give investors real certainty, he said, the level of tax should be guaranteed by long-term contracts.
It is a shame again how the big monopoly guys earn billions while destroying the earth and than pay no taxes because they have a few renewable energy sources.
It is really ridiculous but what will you do about it ? It will be us hwo pay the higher bills and it will be us hwo will have to also fight the polution these companies cause. We need alot of strength these days.
View the original article on the Carbon Tax here : http://www.guardian.co.uk/uk/2011/mar/24/carbon-tax-electricity-bills-nuclear-windfall
Also see this comment : http://www.guardian.co.uk/discussion/comment-permalink/10084791